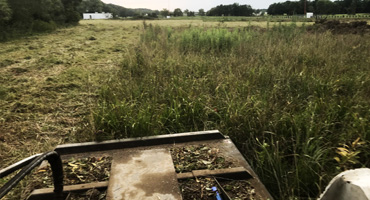 Brush-Hogging
Brush hogging is a type of motor that attaches to the back of a farm tractor. Using brush hogging mowers allows us to clear out or trim even the largest plots of land in no time. If you have a huge plot of land you want to prepare for construction or just be able to use again we can help you clear that area out.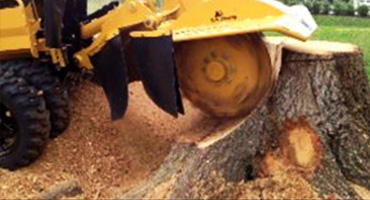 Stump Grinding & Removal
One-trip grinding & site cleanup
There's no easy way to remove a stump. Some use axes and brute force… other use dangerous chemicals like lye to soften the wood. The smart ones just call us. Mid-MO Tree Services saves you time and effort – and all for less money than you'd expect.
Our stump removal is typically done in one visit. Our stump grinder will make short work of your pesky stumps. Our crew works quickly and efficiently, getting it done right the first time. Best of all, we'll cover the site of the removal, removing any trace we were ever there.